DOG SHOWS AND CHAMPION TITLES

The titles of Beauty Champion are obtained by participating in d
og shows,
which
are
competitions
organized by Canine societies and breed clubs. Canine Societies are responsible for the general shows (of all races), which may be national or international, and clubs held specialty shows for a specific breed or group of breeds.
In these shows the judges make an assessment of the specimens based on morphological and character criteria that are fixed in the standar of their breed. These standards in which judges rely when examining dogs are a detailed description of the ideal type of the breed, they are recognized by Fédération Cynologique Internationale (FCI).
The aim is to contribute to the work of selection for conservation and improvement of the breed. Also, for lovers of a breed, these events help us to learn about it and are the best venue for building relationships with other breeders and entusiasts.
For us, all our dogs are important and we are proud of them. These
Champion Titles
fill us with joy and satisfaction because they represent the recognition of expert people who have evaluated our dogs, thus endorsing that they meet the standard and the typical characteristics of the breed.
Our thanks to all of you who trust in us and in our work.
OUR PYRENEAN MASTIFFS CHAMPIONS
CH RIGLOS DE REIS D'ARAGÓN
INTERNATIONAL CHAMPION
Breeder: REIS D'ARAGÓN
Owner: MINAKO HARA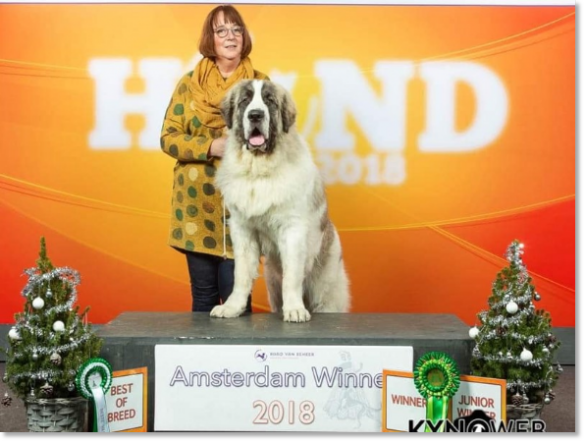 CHJ SABIÑÁNIGO DE REIS D'ARAGÓN
JUNIOR CHAMPION OF THE NETHERLANDS

CHJ OSIA DE REIS D'ARAGÓN
JUNIOR CHAMPION IN SPAIN (p.h.)

Owner
: REIS D'ARAGÓN y CASTELBUDRÍA
CHJ, CH IGRIÉS DE REIS D'ARAGÓN
Owners
: JUAN BADENES and ESTEFANIA GALLÉN
CHJ, CH QUINZANO DE REIS D'ARAGÓN
JUNIOR CHAMPION IN SLOVAKIA
CH BENABARRE DE REIS D'ARAGÓN
VETERAN CHAMPION IN THE NETHERLANDS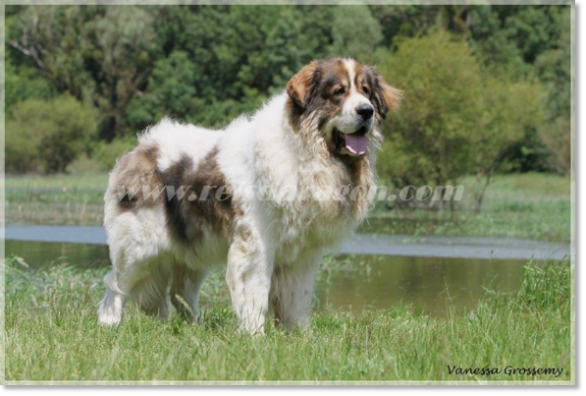 CH ARBANIÉS DE REIS D'ARAGÓN
INTERNACIONAL FCI CHAMPION
Owner
: SYLVIE RENAUD "VANIL DES ARTSES"
CHJ LIRI DE REIS D'ARAGÓN
JUNIOR CHAMPION IN SPAIN
Breeder and owner
: REIS D'ARAGÓN
CH, CHJ BARBASTRO DE REIS D'ARAGÓN
Breeder and owner
: REIS D'ARAGÓN
CHJ IBIECA DE REIS D'ARAGÓN
JUNIOR CHAMPION IN SPAIN
Breeder and owner
: REIS D'ARAGÓN
CH GESERA DE REIS D'ARAGÓN
MOSTINA OF THE YEAR 2015 IN FRANCE (CMPE
)
CHJ, CH CUMBIA COLOMBIANA DE LA CABAÑA DE OTAULA
Breeder
: CABAÑA DE OTAULA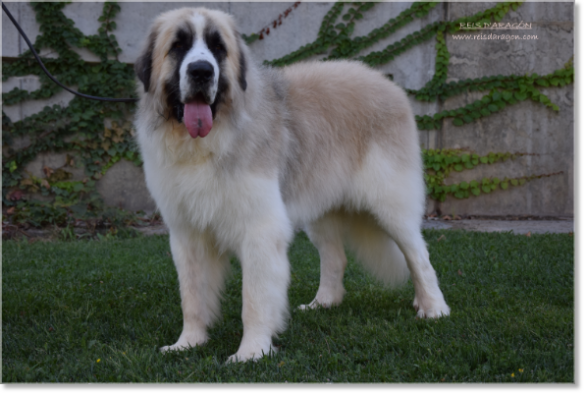 CH CHJ WONDER BOY DE FONT ROJA
GIUDITTA
CHAMPION IN ARAGÓN 2011