LITTER "E2"

Date of birth: March 16, 2023
2 puppies (1 male and 1 female)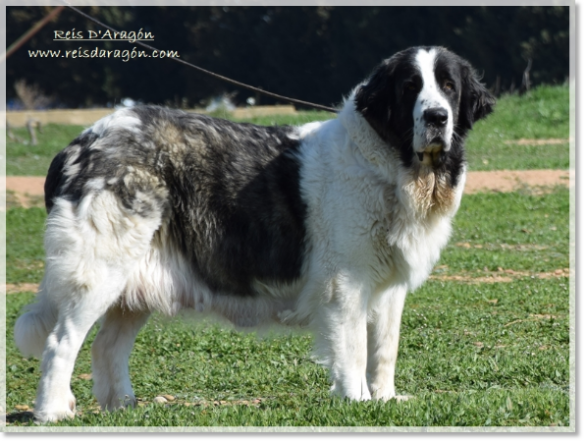 EDELWEISS DE REIS D'ARAGON
LITTER "F2"

Date of birth: March 24, 2023
4 puppies (1 male and 3 females)
FATHER: CH (E, Eu) ZARPAS DE FONT ROJA

European Champion
Spanish Champion
Junior Champion of Spain
Mostin of the year 2021 CMPE
Hips A/A-
elbows 0/0
You may also be interested in:

Meet in this video some of the Pyrenean Mastiff puppies from our kennel
.
WARNING
The pictures of our puppies are frequently used by people outside Reis D'Aragón in false internet sales ads.
If you see one of this false ads please lets us know to remove it and if you are interested in one of our puppiess please contact us directly from the CONTACT section in this website.