REIS D'ARAGÓN PYRENEAN MASTIFF AND JACK RUSSELL TERRIER BREEDERS
CRIADORES DE MASTÍN DEL PIRINEO Y JACK RUSSELL TERRIER

- ÉLEVEUR DE MÂTIN DES PYRÉNÉES ET JACK RUSSELL TERRIER
Kennel RSCE Royal Canine Society of Spain # 16410 - FCI Federation Cynologique Internationale # 374/09
Puppies Pyrenean Mastiff, a breed of large guard dogs, and Jack Russell Terrier, a breed of intelligent and affectionate small dogs.
Buying or adopting a Pyrenean Mastiff or a Jack Russell Terrier puppy is an important decision, in addition to the price of the puppy we must make sure that
it is the recommended breed for us
, as specialized breeders we will inform and guide you.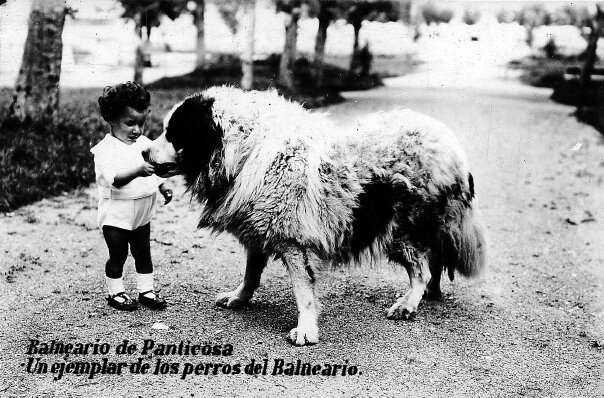 PYRENEAN MASTIFF

Among the breeds of large dogs, the Pyrenean Mastiffs,
the large traditional guard dogs of the Spanish side of the Pyrenees
, white with mask and patches, as well as for its enormous size and weight, are known by their noble character, for these characteristics are highly prized as guard dogs or livestock protection dogs, they are also suitable
as family dogs
or for dogshows.
JACK RUSSELL TERRIER
The Jack Russell Terrier is a breed of dogs small, strong, intelligent and affectionate, highly recommended as companion dogs or for dogshow, if you have children at home the whole family will enjoy their cheerful personality.
We are a family kennel, we are not only dedicated to the sale of Pyrenean Mastiff and Jack Russell Terrier puppies,
we are breeders because it is
our greatest fondness, we have been working with our dogs for more than a decade and with this website we would like to transmit our passion for these two breeds.
Meet the great Pyrenean mastiffs and the little Jack Russell Terriers from our kennel, they form the Reis D'Aragón family (information, pedigree, champions, photos...)
Some photographs of our day to day with our Pyrenean Mastiff and Jack Russell Terrier dogs.
Photographs of specialty shows, competitions and dogshows.
NOTICE
We want to inform all our followers that our Instagram account has been hacked, we apologize for the inconvenience.