THE BREED
JACK RUSSELL TERRIER
ORIGIN AND HISTORY

The origin of the Jack Russell Terrier breed, the "Jack Russells", small terriers dogs whose origins date back to fox hunting in England.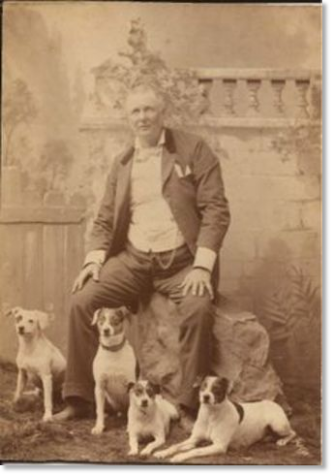 DESCRIPTION AND CHARACTER

The Jack Russell Terrier are small dogs whose character leaves no one indifferent, with a contagious joy,
smart
and affectionate,
they are
perfect for families
.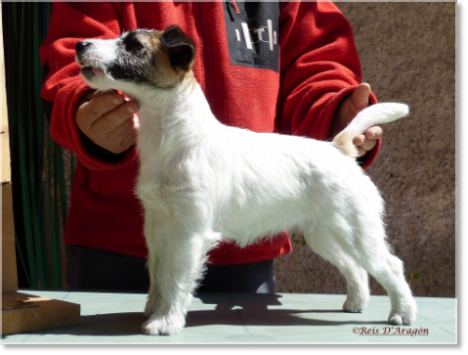 BUY A PUPPY

Tips and considerations to take into account before buying or adopting a Jack Russell Terrier puppy.
Is the little Jack Russell Terrier the recommended breed for me?
JACK RUSSELL TERRIER CARE

The Jack Russell Terrier is a breed
easy
to care for but we must know the care they need before incorporating them into our family.
PUPPY CARE

If you have decided to share your life with a Jack Russell Terrier, know the basic care of a puppy that you must take into account.
FCI OFFICIAL STANDARD

The Jack Russell Terrier breed standard approved by the Federation Cynologique Internationale provides detailed information on the breed and is a description of the ideal animal.
OUR JACK RUSSELL TERRIER

Here you will meet our Jack Russell Terrier, the specimens that make up the Reis D'Aragón family.
We share some videos of the friendly Jack Russell Terrier in our kennel
JACK RUSSELL TERRIER: MEDICAL ALERT DOGS
One Jack Russell Terrier puppy from Zaragoza is the first dog of diabetes medical care in Spain, she is capable of mark both hypoglycemia and hyperglycemia, ie, sags and sugar or drops.