PUPPIES
JACK RUSSELL TERRIER
LITTER "D" JACK RUSSELL TERRIER

Date of birth: August 10, 2023
4 puppies (3 males and 1 female)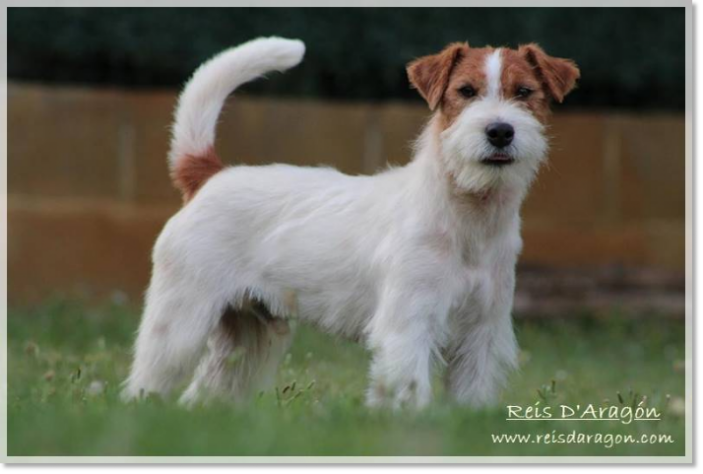 HEALTH TESTS
Hereditary disease test results
Late Onset Ataxia (LOA): Clear
Spinocerebellar Ataxia (SCA): Clear
Juvenile Brain Disease (JBD) / Juvenile Encephalopathy (Epilepsy): Clear
Primary Lens Luxation (PLL): Clear
Degenerative Myelopathy / Degenerative Radiculomyelopathy DM (Exon 2): Clear
HEALTH TESTS
Hereditary disease test results
Late Onset Ataxia (LOA): Clear
Spinocerebellar Ataxia (SCA): Clear
Juvenile Brain Disease (JBD) / Juvenile Encephalopathy (Epilepsy): Clear
Primary Lens Luxation (PLL): Clear
Degenerative Myelopathy / Degenerative Radiculomyelopathy DM (Exon 2): Clear
DADDY COOL DE REIS D'ARAGÓN
Male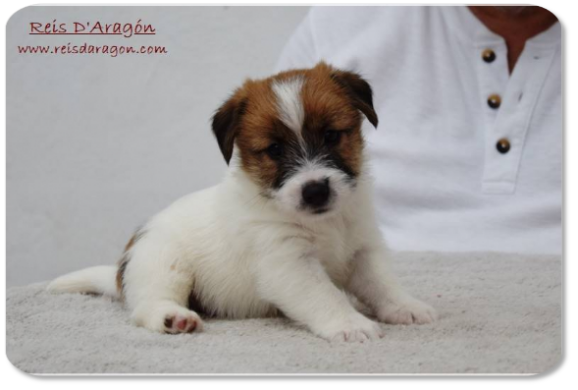 DREAMBOY DE REIS D'ARAGÓN
Male
DINARAMA DE REIS D'ARAGON
DUNCAN DHU DE REIS D'ARAGÓN
Male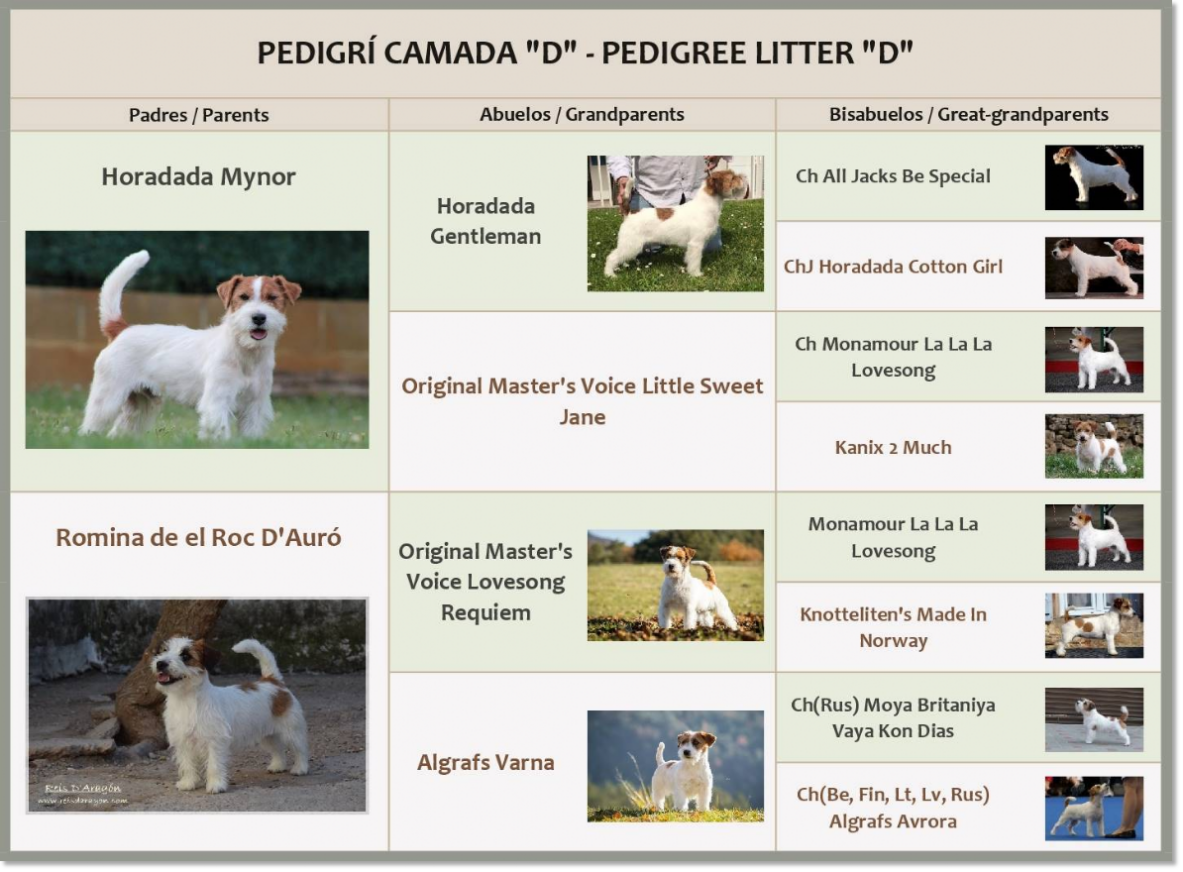 You may also be interested in:
Meet in this video some of the Jack Russell Terrier puppies from our kennel
.
WARNING
The pictures of our puppies are frequently used by people outside Reis D'Aragón in false internet sales ads.
If you see one of this false ads please lets us know to remove it and if you are interested in one of our puppiess please contact us directly from the CONTACT section in this website.