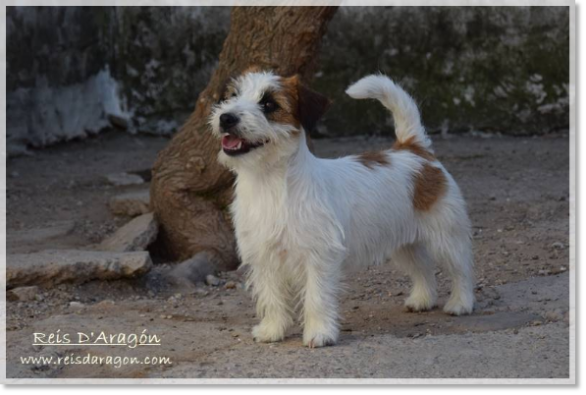 Female
Date of birth:
13/07/2021
Dentition: Complete and scissor
bite
Hair: Broken
Romi
is a very intelligent, cheerful and extremely friendly Jack Russell Terrier, she often has her tail wagging due to her friendliness.
She is of very noble and sociable character. She likes to play a lot and when we are sitting she loves to lay on our knees for a while.
HEALTH TESTS

Late Onset Ataxia (LOA): Clear
Spinocerebellar Ataxia (SCA): Clear
Juvenile Brain Disease (JBD) / Juvenile Encephalopathy (Epilepsy): Clear
Primary Lens Luxation (PLL): Clear
Degenerative Myelopathy / Degenerative Radiculomyelopathy DM (Exon 2): Clear
Romina with her cachirulo prepared for the Pilar festivities
Romina with her cachirulo prepared for the Pilar festivities
Puppy Jack Russell Terrier Romina de El Roc D'Auró
Jack Russell Terrier Romina de El Roc D'Auró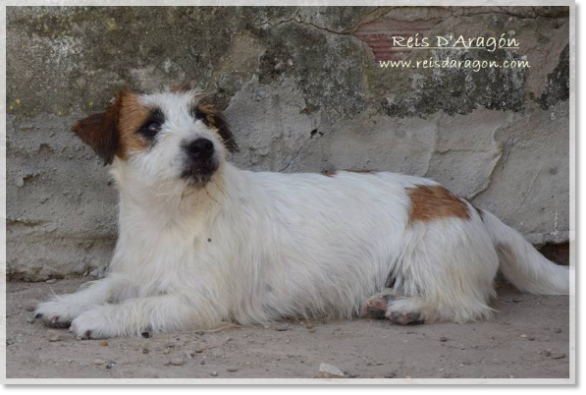 Puppy Jack Russell Terrier Romina de El Roc D'Auró
Puppy Jack Russell Terrier Romina de El Roc D'Auró